Professional Legal Translations and Certified Translations
from and into German, English and French
Translation services for courts, law professionals and legal departments
Special features to be taken into consideration in connection with the translation of legal texts:



Different judicial systems, structures and organisation in source and target country,

Different procedures and institutions in source and target country,

Different formal requirements in source and target country
Special requirements with regard to

legal translation services:
Legal documents should always be treated as strictly confidential,

In most cases, translations of legal documents are urgent - deadlines have to be observed,

Most legal texts require expert knowledge in the relevant field of law. This is why translations of this genre should never be entrusted to semi-professionals

FIELDS OF LAW
family law
company law
tax law
anti-trust law
mergers and acquisitions
labour law
copyright law
purchase and sale contracts
contracts of employment
patents and licences
SERVICES OFFERED
Legal translations in the following language combinations:
English-German, German-English, French-German and French-English
Certified translations for submission to public authorities and courts
Compilation and extraction of company-specific glossaries in the scope of translation projects
Revision of machine translations

CERTIFIED TRANSLATIONS
Certified translations may be required for purposes of acknowledgment of public documents and certificates by foreign authorities and institutions, e.g.
Extracts from the Commercial Register
Certificates of Good Conduct
Certificates of non-objection
Information from the Central Trade Register
Annual Financial Statements
School-leaving certificates
Letters of Recommendation
Court decisions in civil and penal matters
Memorandums and Articles of Association
TRANSLATIONS OF CONTRACTS AND LEGAL TEXTS FROM ENGLISH TO GERMAN, GERMAN TO ENGLISH AND FROM FRENCH TO GERMAN OR ENGLISH
Professional Background
After taking a polytechnic degree in English and French, I have been employed 9 years as a translator. Since 1987, I have exclusively been working as a freelancer. Among my main customers are law firms, notaries, legal departments of multinational companies, courts, private persons and businessmen.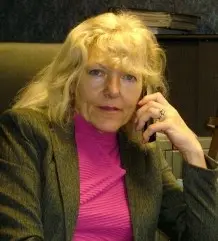 LEGAL TRANSLATIONS AND CERTIFIED TRANSLATIONS
If you need a legal translation or a certified translation of a document, kindly send me your inquiry by e-mail. If possible, a scan of the source text should be attached so that I can work out a quotation as soon as possible. You may rest assured that your indications and the documents transmitted will always be treated as confidential. Please note that the delivery date always depends on currently available capacities, the volume of text to be translated and other factors (adaptions of layout, requirements of terminology research etc.).
CONTACT:
Postal address:
Jutta Kreienbaum, Diplom-Übersetzerin
Cell phone: +49 176 844 859 27